Best 10 free porn sites
So you like your porn but you don't want to pay? No problem! But you should be careful, the internet is full of scams, whether tricks to get your money or infect your computer. So, it is important to go to the reputable sites that don't try to take you for a ride (instead you get to watch someone get ridden).
Of course if you want a certain guarantee of quality, like a great selection of the best asian porn sites here for example, then you really should be looking to pay a little and get in with one of the big premium sites. In general free sites, though they do have porn and a lot of it, suffer due to inconsistent quality (or they try to upsell you to the HD, but now you are paying), and of course all the ads – and sometimes these ads can be out of control, with pop-up after pop-up!
This doesn't mean they are all bad though, and if you are going to go down the free porn path you should do so knowing where to go so that you don't get ripped off, or get your computer full of bugs and adware, and of course where you can get the best porn that is available (for free anyway). So this list is for you. Here are the best ten free porn site that the internet has to offer: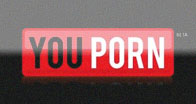 Welcome to one of the sites in the famous Porn Hub Network, the biggest free network that the internet has to offer (not to be confused with YouTube). You will notice as you read through that there are a few of these guys sites on this list, and that is because they simply have a lot of them. Plus they have been around for a while, so there is a certain quality that you get.
In terms of quality, it is a mixed bag with this site, with lots of short scenes from premium sites and DVDs, to that lower quality amateur stuff (that isn't very good at all). But there is certainly enough decent stuff on here to jump on for a quick thrill.
The site is easy to search through and has loads of categories catering for the tastes and wants of most porn lovers. So you can easily find what you are looking for and will have no problem playing it. A lot of the options are ads in disguise though, rather than options they are simply trying to get you to pay for a cam and the such. However these are easily spotted and avoided if you want to keep your cash in your pocket.
There is HD here, but it falls under the premium banner, and you will have to pay to upgrade. You get a load of extra stuff, full DVDs and downloads, but then it isn't free anymore is it?
There are of course ads (unless you have opted for the premium version), and they will fill your tab bar as you go through the videos – but these guys do have to make their money somehow, so if you want free this is something you have to put up with.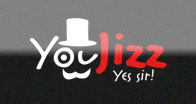 This is another big site with plenty of porn for you. Its not quite as slick as the Porn Hub sites, but it does work and has lots to watch. As always it is a bit of a mixed bag, with people able to upload their own videos, but with a rating system, most of the cream ends up on top (or on someone's face).
There is no HD stamp of approval here, but there are a lot of really high quality videos to be seen, and they do have the shimmer and sparkle of near HD. But these do come with a lot of the lower quality videos that are just poorly made and have no dazzle.
There are of course ads, but they wont pop up on you, so you just have to put up with them flashing away to one side. This is basically as good as it gets with ads on free sites, and they will always be there, but at least they aren't opening windows all over the place.
There is a free sign-up as well, so you can rate videos, comment, make playlists and all the bits you'd expect and want from a community porn site. So over all this is decent site, for free at least.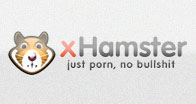 This site offers "No bullshit, just porn." By this they mean that there isn't a load of fluff around their site (but there is some). It is nicely laid out with categories and a working search, so you can get access to their huge database easily enough.
What these guys do that is great is HD. Not all of it, but if you want that quality you can press the HD button and see all the free HD goodness that they have. Though they do host a lot of quality, the videos are often short, averaging around five minutes, meaning that you aren't getting the full scenes that you probably want. There are longer videos up to twenty minutes, but they are fewer and further between (some are even only thirty seconds long). But HD is there, and with all the porn stars too – just maybe not for as long as you want.
There are (as always) ads here as well, but they don't pop up in new windows and drive you mad. And if you really want to get rid of them you can sign up the premium service, but that may defeat the object of why you came here. With the premium service you do get no ads, downloads, and full DVDs, so its quite good. But when paying it is worth shopping around a bit.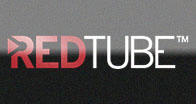 This is another of the infamous Porn Hub Network sites, and as such offers much the same deal as You Porn (see above). Lots of content, lots of ads (unfortunately), and some great content. You can easily move between all the Porn Hub Network sites as well (though they mostly appear very similar), so you can get lots of porn very easily. It cant compare with the best pay porn sites of course, but it deserves a check if you're kinda broke and you don't feel like spending money for porn at the moment. Even if those 1$ trials on the top paid porn sites sounds pretty interesting… And really worthy! But again, if you don't feel like, red tube is a more than good option for you to check. Have fun!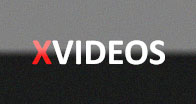 This site says it is "the best free porn site". And with so many about it is quite a claim, especially when first impressions are that the site doesn't look quite as tight as its competitors. However, it is also has coming up to five million videos, so if they are talking in terms of quantity, they may well win.
Quantity isn't everything though, and with no to few HD, lots of amateur, and not a great site to move around, it probably isn't the best, but just decent. It does have a free sign up though, so behind the scenes you can comment and rate, bookmark, and all of that stuff, so it has more to it than first seems.
Also the ads don't pop-up, which is nice, so you can just ignore them playing away to one side – and when there are some hot porn stars going at it to the other side this is pretty easy to ignore.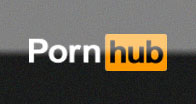 The first and the original in the Porn Hub Network, Porn Hub is what got these guys going. Though it is similar to the others (see above), it is a great site, offering tons of content and a very easy to navigate and use platform. One of the best no doubt, and certainly one the biggest, its free options do seem to serve as an ad for the paid-for version, where you can get all the HD videos and downloads, etc. So though it is a well-known and top end site, it really is the premium service that makes it sing (but then its not free anymore!).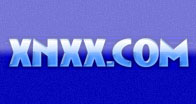 This is one of the more sloppy sites that are about in terms of looking at it – it doesn't look like all that. But what it does have is loads of content – 4,794,774 videos, now THAT is a lot of porn!
But as always it isn't just about size (so I am told), and most of the videos are very short, and they are certainly not HD. However, they do what they say on the tin, and there is a lot of porn here for you, so it I worth a peek as it costs nothing.
There is a forum here and other cool stuff though, like pics and stories, so it is more than it seems at first glance. So if you are looking for a site that offers that community feel to it, then this is an option. In terms of quantity, it is also a strong runner. But in terms of quality, there are certainly better sites.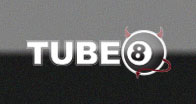 This is yet another from the Porn Hub Network (there are ten of them in total), and as such it has most the same features as the others that have been discussed above. This one does look a little different, with a unique style from the others. However, at core it is much the same, with easy navigation, access to other sites, and locked HD content. Another great site from the market leaders, but as mentioned before it does feel like it is an ad for the paid-for version.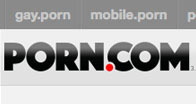 Well the title of this site really says it all, aye? Porn.com is one of the biggest and most straight forward sites that the net has to offer. Just to look at it you can be sure that you are dealing with professionals.
However, the HD content is locked away, meaning that you need to pay for that extra sparkle (should you demand it). But there are some HD videos there, for free – they are just not the norm. But they do say that it only costs $1 for the premium, so that is some pretty cheap premium there (its barely paying at all).
There is a community side to this site as well, should you choose to do the free sign up. Here you can message users, make playlists, comment, rate, and loads of stuff. So if you are looking for a free porn site to call home, this one has a lot of stuff built in that can really make it fun.
Then there are the ads. Good news, there are no pop-ups, so your tab bar wont look like a filing cabinet. Bad news is they are there, but you should expect this. And if you go premium they will disappear.
Overall this is a solid free site, with lots of great content and some free HD. Cheap premium options and lots of extras should you do the free sign up. Well worth a look.
This has got to be one of my favorites, simply due to simplicity. They have scaled everything down, and what you land on is a simple and elegant page of videos with just a few buttons – a search bar, a tag button, and a "longer" button. Easy and simple!
The videos look great with a large amount of them near HD quality. They range between 8-40 minutes, or 10- 60 minutes (if you press the longer button). And they are just laid out for you with nice big images.
There are a whole load of categories, so the simplicity does not mean that things are hard to find – in fact it is easier. Even the videos open in another tab automatically, so there are no issues losing your place or getting turned around.
There are of course ads, but it's a free site so they have to make cash somehow. But they don't have annoying pop-ups or options for paid-versions, or cams, or any of that. Just a few banner ads and your porn, all the way through the process.
In short these guys do free porn and nothing else, and they do with style. Simple, easy and perfect.